How to Optimize Google My Business for Your Company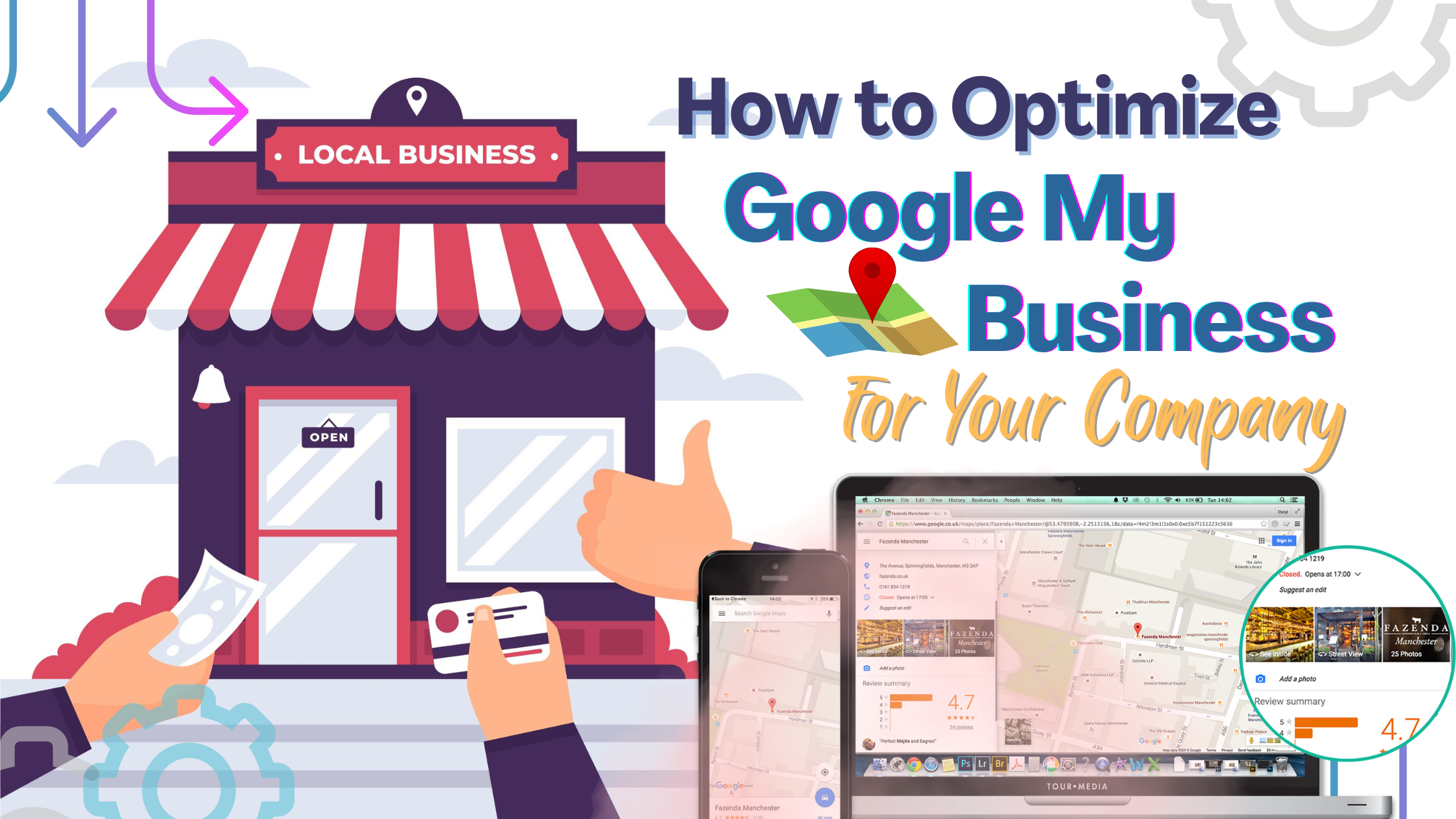 Optimizing your Google My Business (GMB) page is critical for increasing your local search exposure and getting more clients in your region. Here's a step-by-step tutorial to help you get there :
What is Google My Business?
Google My Business (GMB), also known as Google Business Profile, is a free online tool provided by Google that assists businesses in managing their online presence and improving their visibility in local searches. It enables companies to build and manage digital listings that show on Google Search and Google Maps. Here are the primary features and services of Google My Business :
Increased reach
Business Information
Map Placement
Photos and Videos
Reviews and Ratings
Business Description
Categories
Service Areas
Google Posts
Insights and Analytics
Messaging
Booking Appointments
Questions and Answers (Q&A)
Attributes
Citations
Google Ads Integration
Here's what a GBP listing looks like –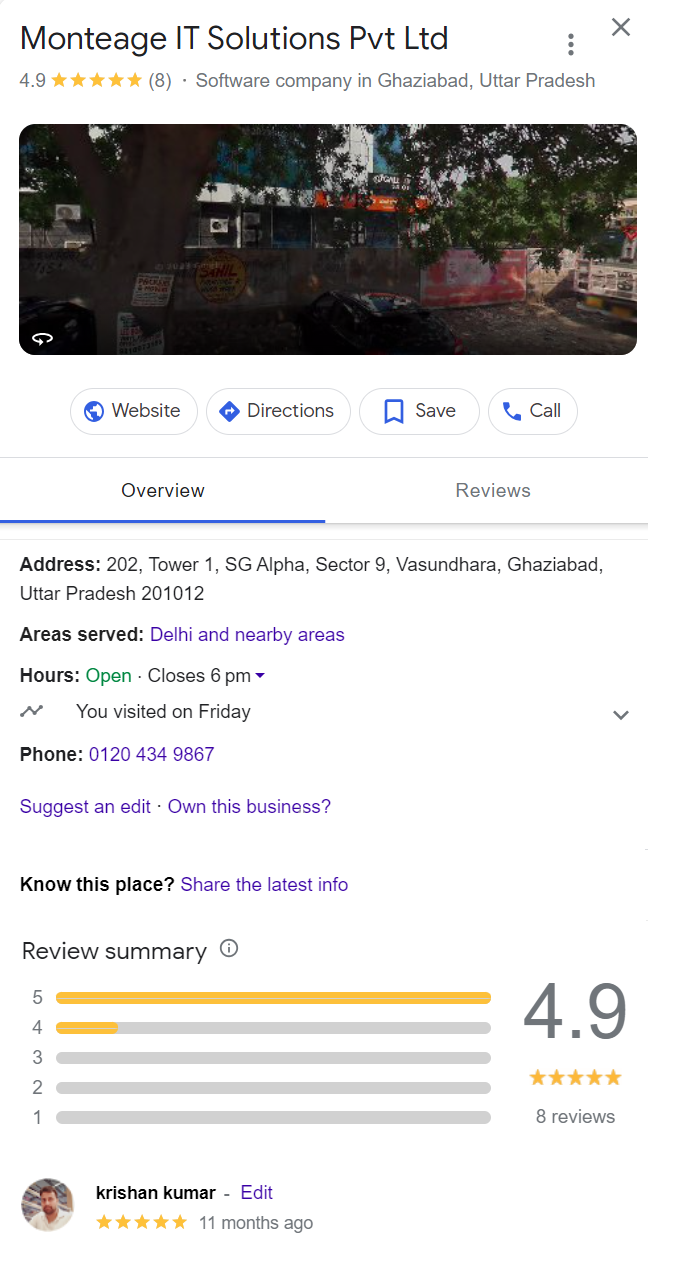 How to Set Up a Google My Business Account
Setting up a Google My Business (GMB) account is a straightforward process that can help you manage your business's online presence on Google Search and Maps. Here are the steps to set up a Google My Business account :
Creating a Google My Business (GMB) listing with pictures is a great way to enhance your online presence and attract potential customers. Here's a step-by-step guide with explanations and image references :
Step 1 : Sign In or Create a Google Account
If you don't already have a Google Account, you can create one by going to https://accounts.google.com/signup
If you have an existing Google Account, sign in.
Step 2 : Access Google My Business
Visit the Google My Business website at https://www.google.com/business/
Google My Business Homepage
Step 3 : Click "Manage Now"
Click the "Manage Now" button on the Google My Business homepage.
Manage Now Button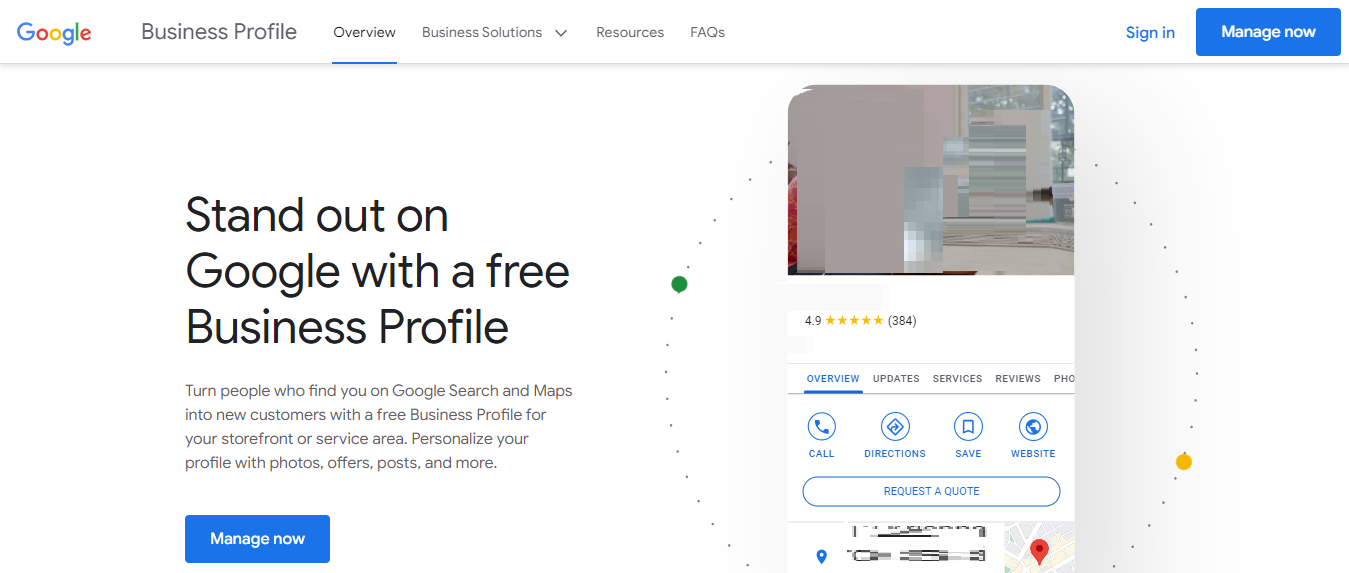 Step 4 : Search for Your Business
Begin typing your business name in the search box.
Google may suggest existing businesses with similar names. If your business appears in the list, select it. If not, click "Add your business to Google."
Search for Your Business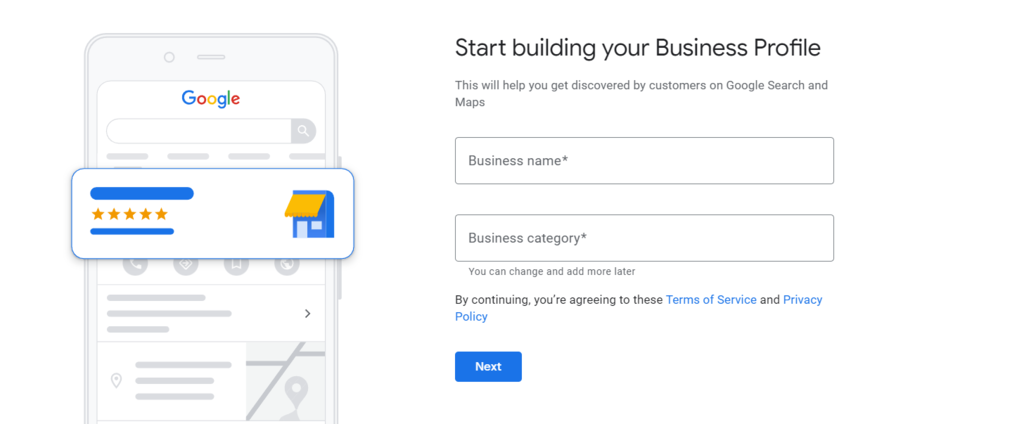 Step 5 : Enter Business Information
Fill out detailed information about your business, including the business name, category, physical address (if applicable), service area (if you don't have a physical storefront), phone number, and website.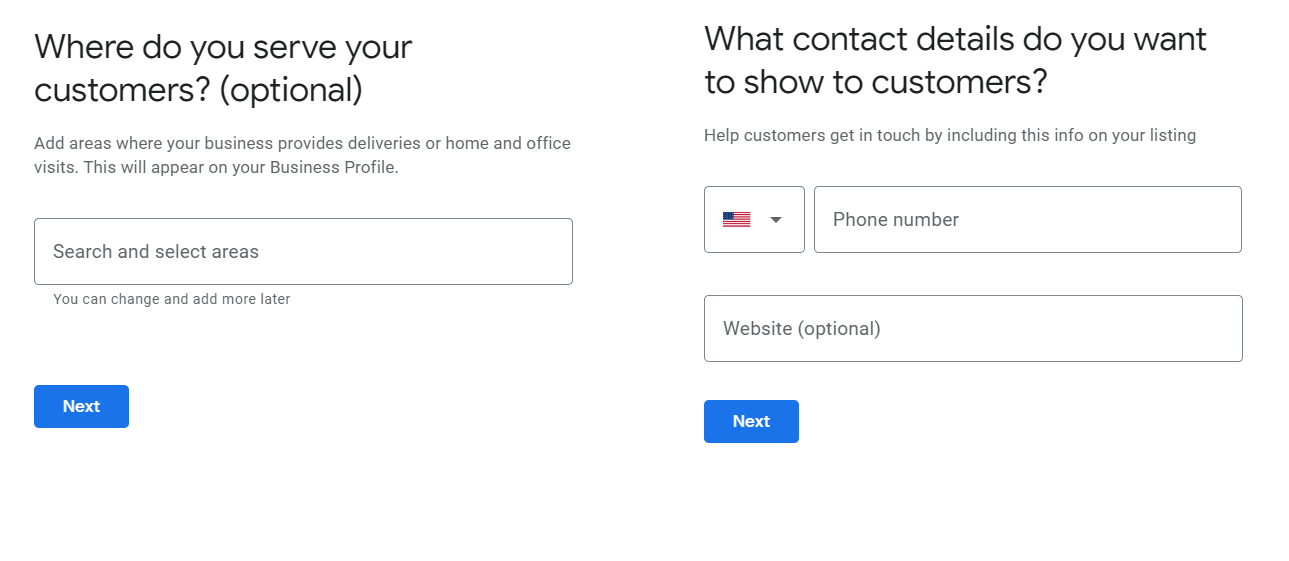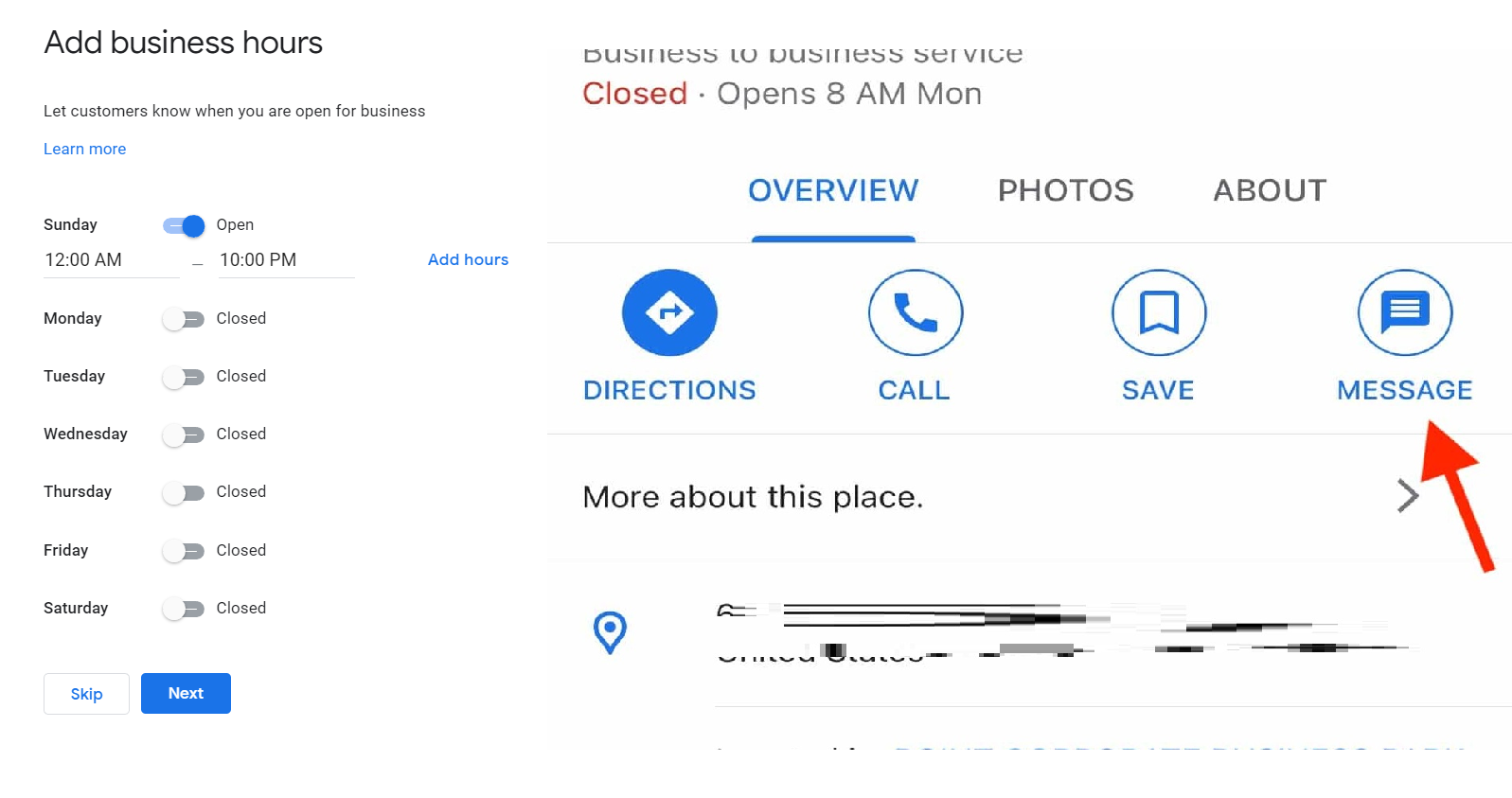 Step 6 : Verify Your Business
Google will ask you to verify your business. The verification process typically involves receiving a postcard at your business address with a verification code. Follow the instructions provided to verify your listing.
Verify Your Business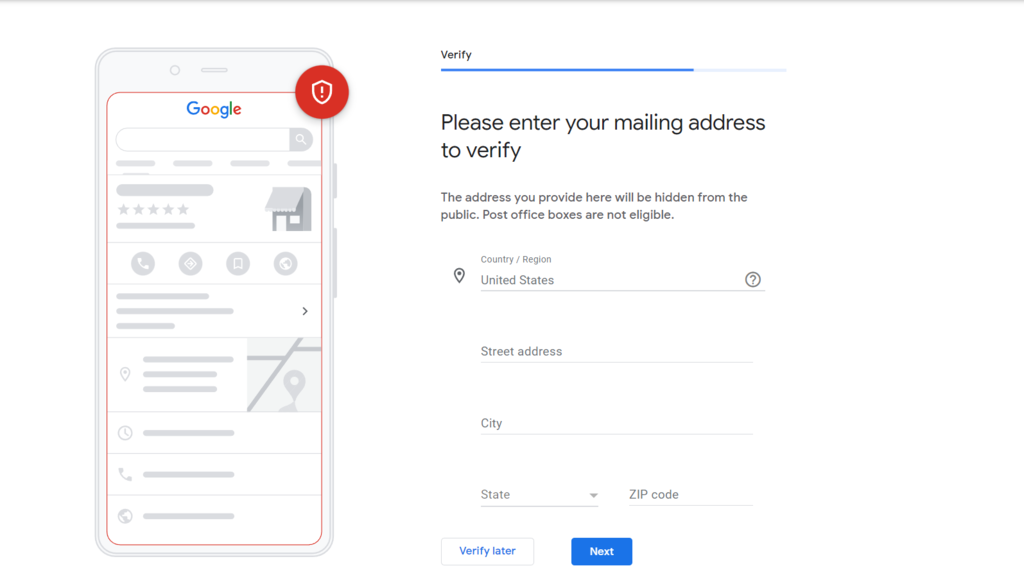 Step 7 : Optimize Your Profile
After verification, you can optimize your Google My Business profile by adding high-quality photos of your business, writing a detailed business description, setting your business hours, and adding special attributes.
Optimize Your Profile
Step 8 : Keep Your Information Updated
Regularly update your profile with current information, such as new product offerings, seasonal promotions, or changes in your business's status.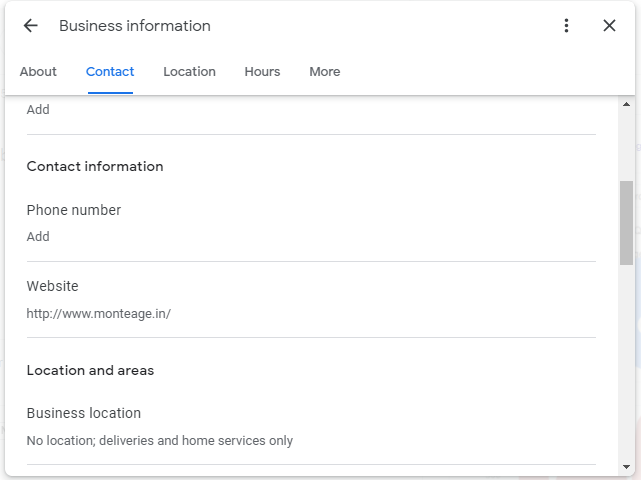 Step 9 : Manage and Respond to Reviews
Encourage customers to leave reviews on your GMB profile. Respond to reviews professionally and promptly, addressing any concerns or questions.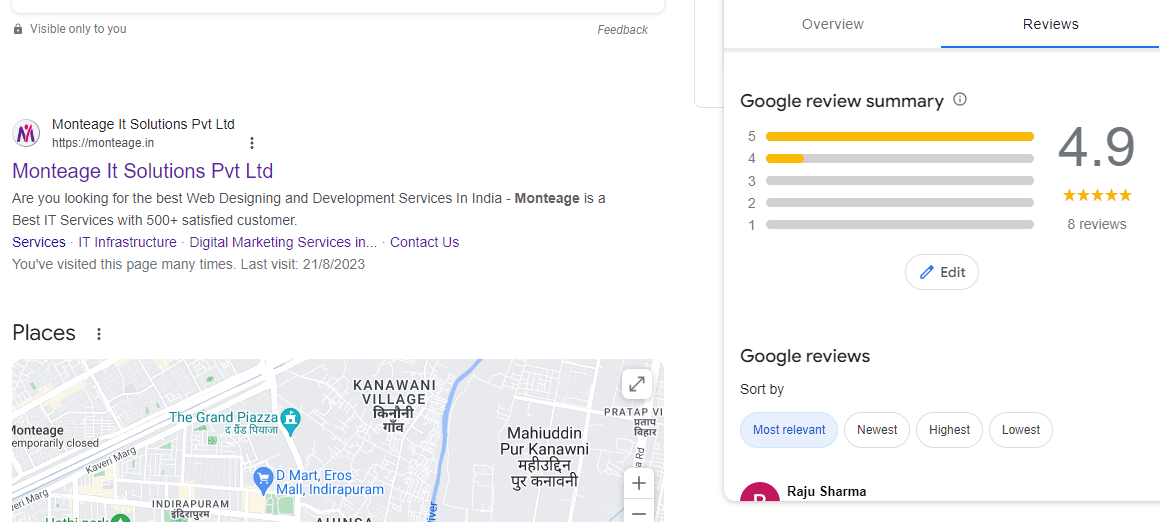 Step 10 : Utilize Google My Business Features
Take advantage of features like posts, Q&A, and insights to engage with your audience and monitor your business's performance on Google.
Step 11 : Download the Google My Business App
For on-the-go management, download the Google My Business mobile app for iOS or Android.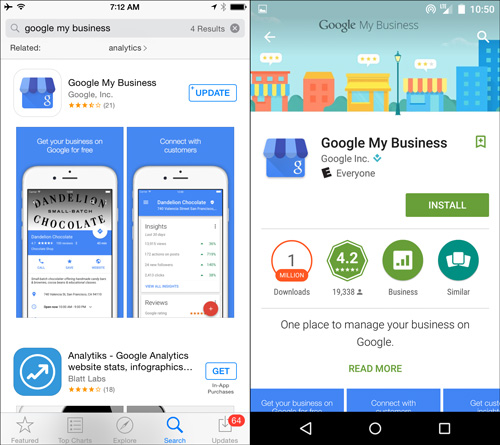 Step 12 : Keep Your Business Information Accurate
Continuously update your GMB profile with any changes to your business, such as new products/services, updated hours, or location changes.
Tips for Optimizing GMB Account for Local SEO
Optimizing your Google My Business (GMB) account is crucial for local SEO because it helps your business appear in local search results. Here are some tips to help you maximize the effectiveness of your GMB profile :
Claim and Verify Your Listing :
Make sure you claim and validate your GMB listing. Google frequently sends a postcard to your company address with a verification code. This step is critical for gaining complete control over your listing.
Complete Your Profile :
Fill out every part of your GMB profile, including your company name, address, phone number, website URL, operating hours, and a brief business description. Maintain consistency in your information across all online channels.
Choose the Right Categories :
Choose relevant categories that truly represent your business. To maximize your presence in relevant searches, be descriptive and use all relevant categories.
Upload High-Quality Photos and Videos :
High-quality photographs and videos may enhance the appeal of your GMB listing. Include images of your business's storefront, goods, services, team, and any special events or promotions.
Regularly Update Your Information :
Keep your Google My Business listing up to date. If your company hours, address, or phone number change, update them. Regular updates demonstrate that your company is engaged and responsive.
Ask for Reviews :
Encourage happy customers to post good reviews on your Google My Business profile. Respond to both good and negative evaluations in a professional and timely way. Participating in reviews demonstrates that you respect consumer input.
Use Google Posts :
Google Posts allows you to share updates, offers, events, and news about your company. These postings will be displayed in your GMB ranking and can help you attract new consumers.
Enable Messaging :
Enable the messaging function to allow consumers to contact you directly through your GMB listing. In order to provide exceptional customer service, respond to queries as soon as possible.
Monitor Insights :
Use the insights offered by GMB to see how people find your business, where they are coming from, and what actions they take after discovering your listing. Adjust your tactics appropriately.
Optimize for Mobile :
Make sure your GMB profile is mobile-friendly since many consumers view these listings via mobile devices. To guarantee a pleasant experience, test how you're listing displays on different mobile devices.
Utilize Google Questions & Answers :
Encourage customers to ask questions about your company in the Q&A area. Respond quickly and correctly to offer useful information.
Implement Local SEO Best Practices :
In addition to GMB, optimize your website for local SEO by including local keywords, developing location-specific landing pages, and getting backlinks from local sources.
Stay Consistent Across the Web :
Maintain consistency in your business information across all online channels, including your website, social media profiles, and local directories.
Consider Google Ads :
Use Google Ads to advertise your business in local search results if your budget permits. This may be used to supplement your organic GMB efforts.
Conclusion
You may improve your local SEO efforts and raise your exposure to prospective clients in your region by applying these recommendations and keeping committed to managing your GMB account.