Consultancy for Cloud
Enterprises today look for cloud that can be made scalable on demand with a supreme ability to ramp-up, scale down or modify their cloud server, Storage or network resources anytime, anywhere, and anyway they wish. Taking responsibility including consulting, designing, building, and optimizing.
Our cloud migration strategy starts with a consultative approach to fully understand your technology landscape, business challenges, and also those goals. We know that our clients have unique needs and different levels of maturity on their cloud journey.
We provide a set of Cloud Consulting Services that guide you based on a series of use providing you with the correct level of assessment, enablement ad migration services required for your journey to the cloud.
Real-Time Status of Critical Equipment
Controlling Remote and Distributed Stations
Carry out Predictive Maintenance
Effectively connect the device to Azure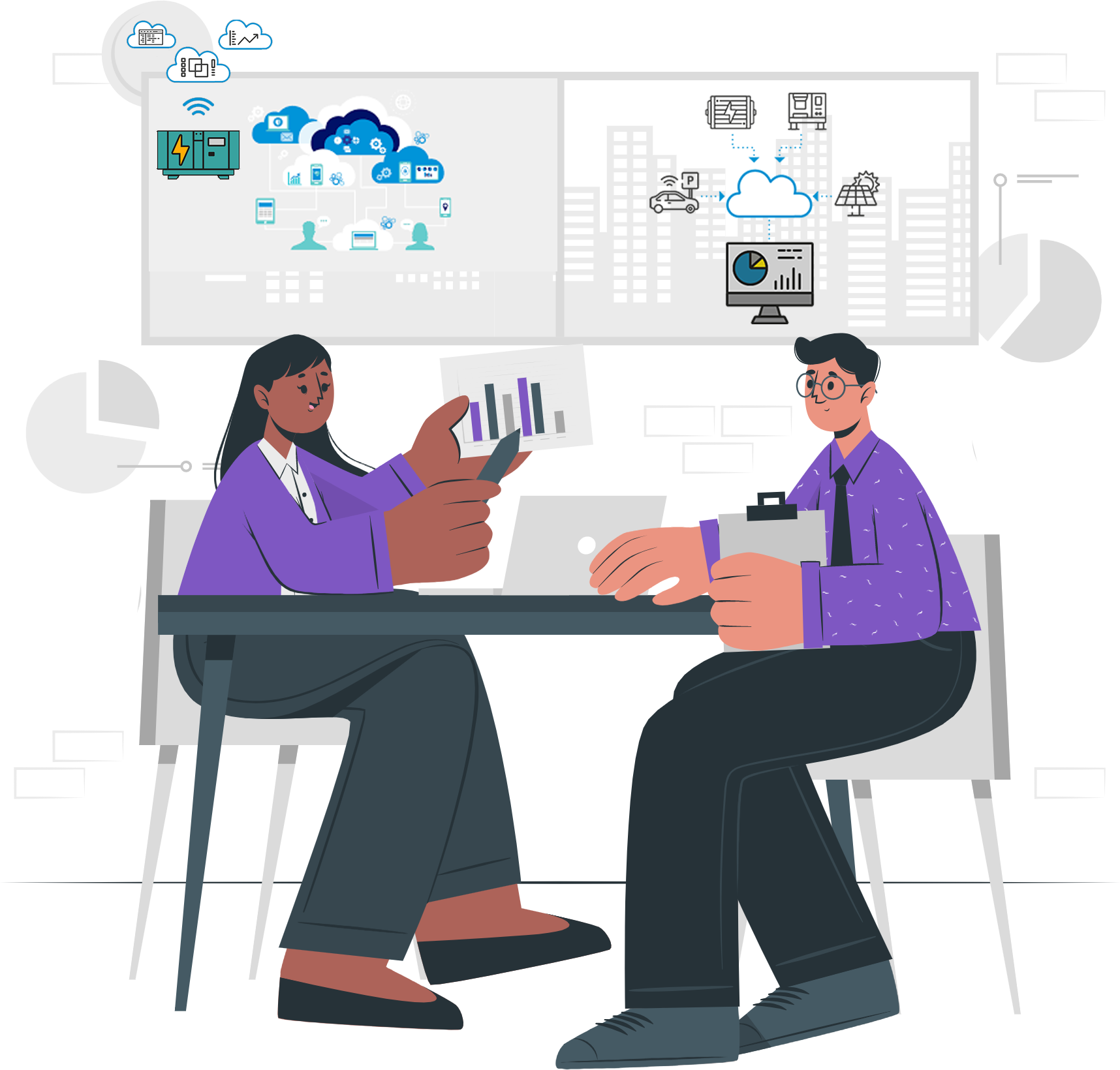 IT Infrastructure
IT infrastructure services are tailored to your company's particular requirements. Our IT infrastructure services integrate network architecture and end-to-end communication to ensure that your company has the best IT solutions built by certified technical experts. We offer cost-efficient data support services onsite and remotely to small, medium, and large businesses.
IT Infrastructure Services
IT Infrastructure Services include a suite of proven business-friendly infrastructure services and solutions that deliver a differentiated value to your business, by enhancing operational efficiencies.
Database Management Services
Operating System Management
Backup and Restoration Services
Service Desk Services
Network Management Services
Storage Management